Strasbourg Day 1
Sunday, 27 August 2017
Mindi drove Chris' car from Eislingen to Strasbourg (about 2.5 hours). The city center was congested with cars, so she parked in a parking garage and we walked to the hotel a few blocks away. Mindi and Fin went on their way to explore things before returning to Eislingen. Chris and I checked our bags and started looking around at our (slower) pace since our room was not ready for us at 11 AM.
The Center City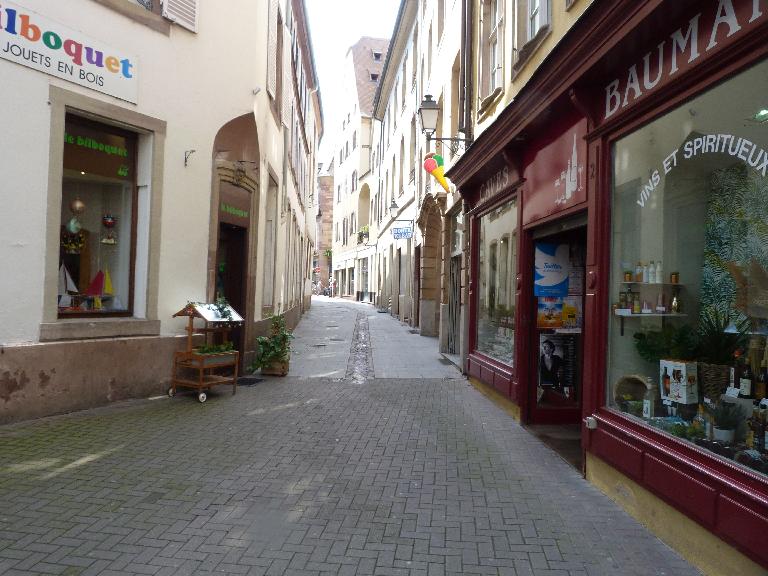 Strasbourg is an ancient city that celebrated its 2000th anniversary in 1988. The city center is an island in the river Ill, and has been declared a World Heritage site by UNESCO.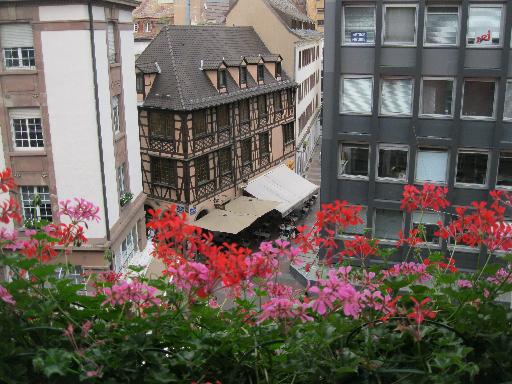 Walking around the narrow cobbled streets, you feel like you're in an historic recreation of a French city. Like a giant EPCOT rendition of medeival France. Street after tiny street of city buildings 3 to 5 stories high, with flower boxes and shutters and looking charming as hell.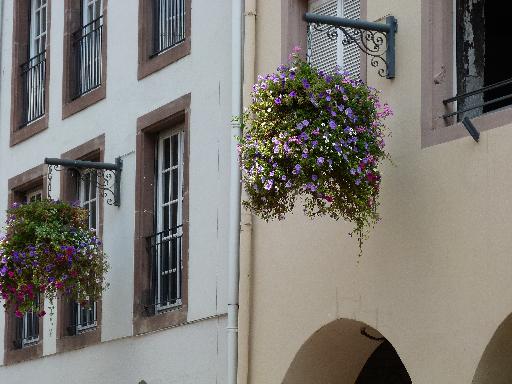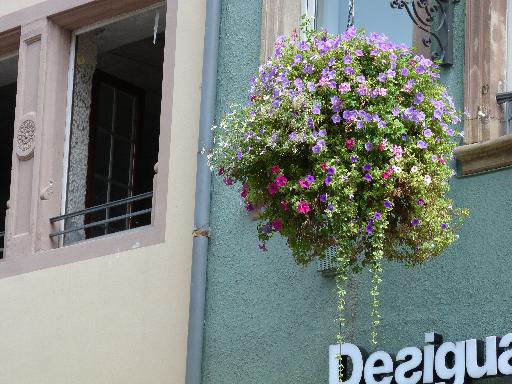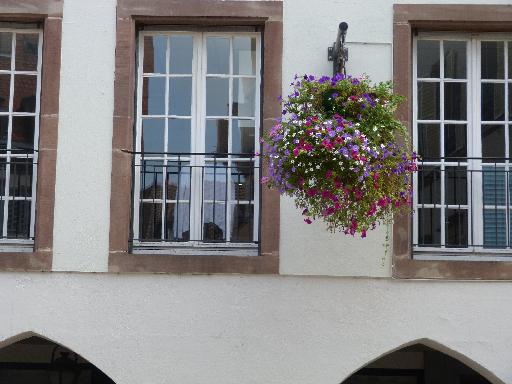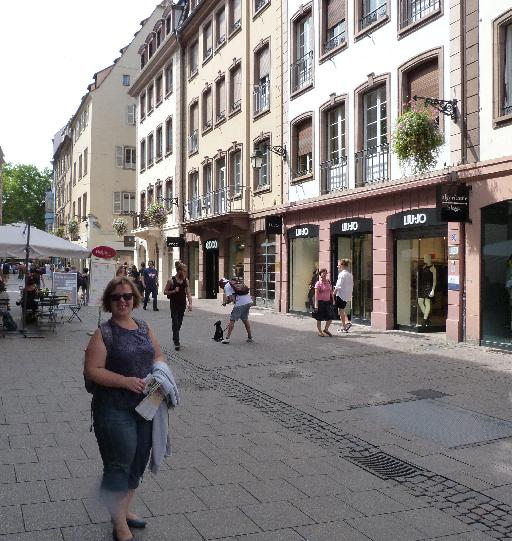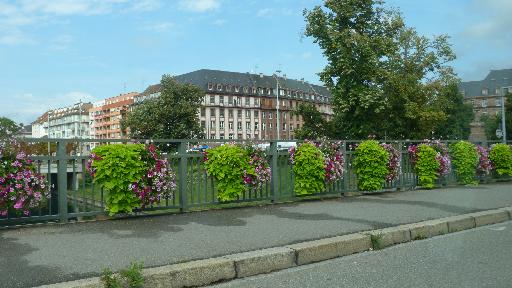 The Cathedral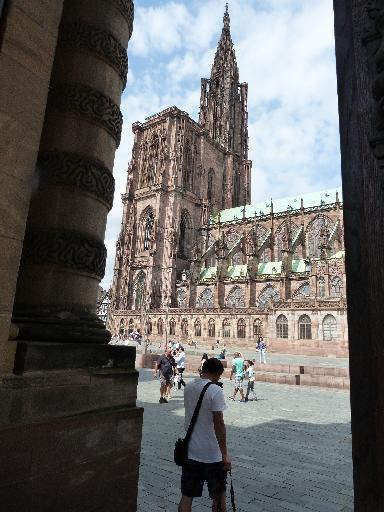 The huge cathedral carved from brown sandstone, is Strasbourg's most famous building.
The Cathedral of Our Lady of Strasbourg (French: Cathédrale Notre-Dame de Strasbourg), was built from 1167 to 1439. At 422 feet, it was the tallest building from 1647 to 1874.
The building is open to tourists, but the line to get into it was too long to join. We'll try that another day. At night, a wonderful laser light show was projected onto the building, with sound effects and a somewhat cryptic message about transitions.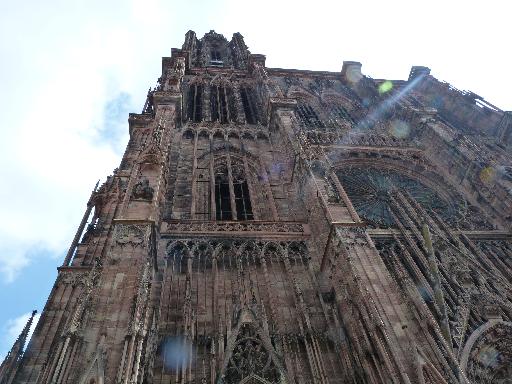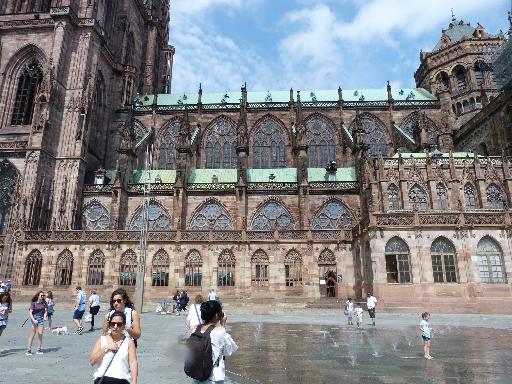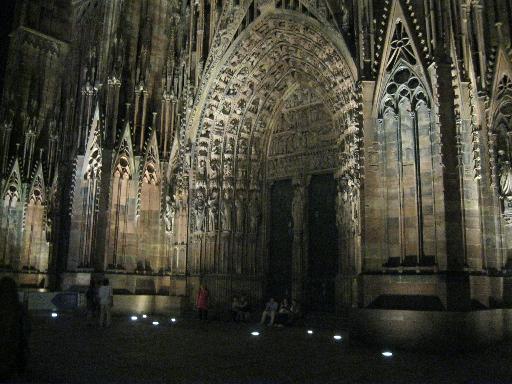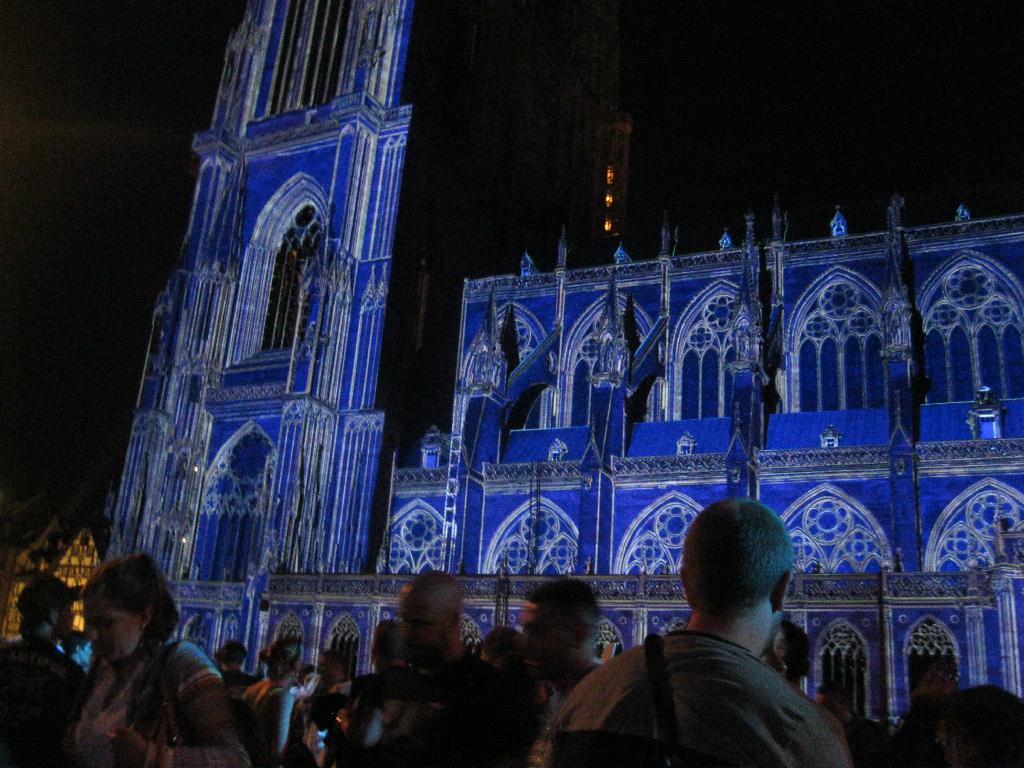 The River