Strasbourg Day 2
Life in A French Museum
Chris and I have been here a few days now. We're starting to become seasoned Strasbourg tourists. We leave Saturday afternoon.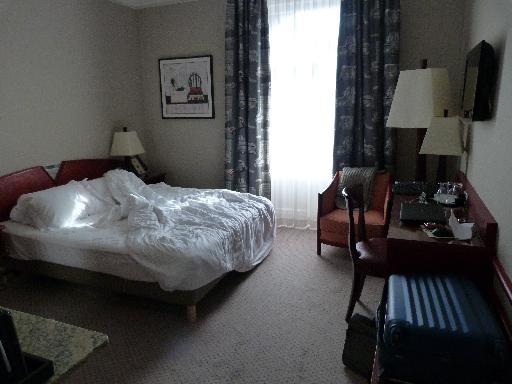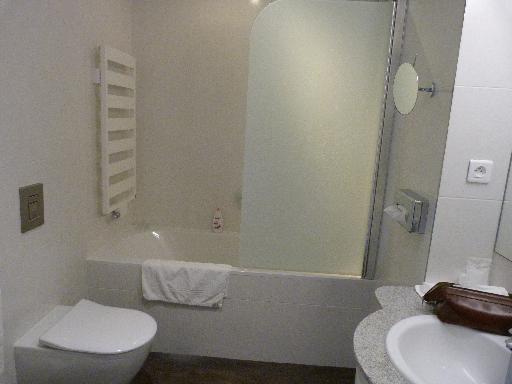 The hotel we're in is a nice four-star hotel that gives out room bargains during vacation time. Its more normal clientele are business people, and they're away now. The room is modest, but comfortable and modern. We have a tiny balcony overlooking the street where the trams run. A continental breakfast is included, and is adequate.
We have had nothing but delightful weather so far. Sunny and warm. The city is a tourist attraction, and we see lots of our clones wandering around everywhere we go. We walk most places, battering my poor sore feet on cobblestone streets with the comfort and resilience of smashed battleship armor. We also rode the mini-train and river boats and tomorrow will get a ticket for the tram. Luckily, most of the city center is no more than 10 blocks away. For Tuesday, Wednesday and Thursday we walked 1,526 10,208 7,016 steps respectively. Not record breakers, but lots of walking.
We have seen some security nervousness around town. At least one squad of 4 soldiers patrol with machine guns. We don't see them often, but they are around every day. City security people inspect bags when you enter the cathedral, and they checked everyone the night we watched the lightshow there, all seated on the ground outside. Barriers and car blockcades are also moved into place at various times.
Cathedral Tour
After our hotel breakfast today, we set out to try to get in to see the cathedral. We were very lucky, and were wisked right in after Chris had her backpack inspected. The inside of the huge building was amazing. Graceful Gothic arches meeting in high vaulted ceilings, wonderful stained-glass windows, statues. All amazing.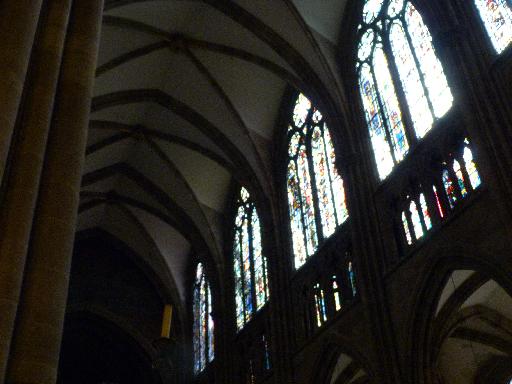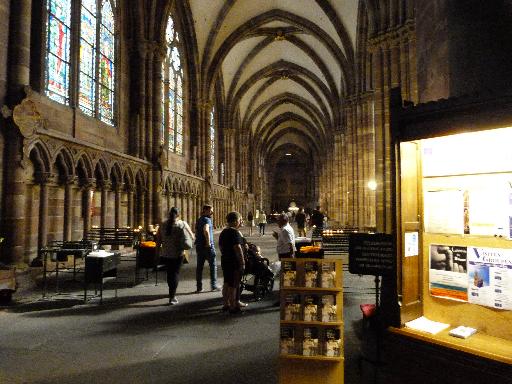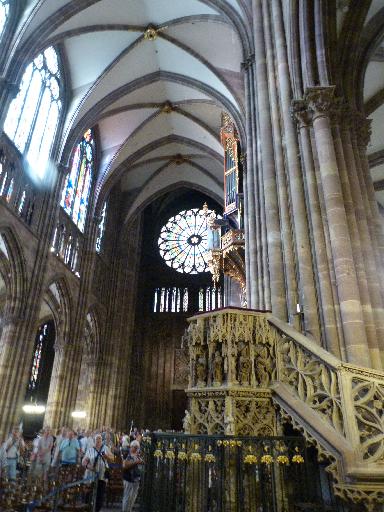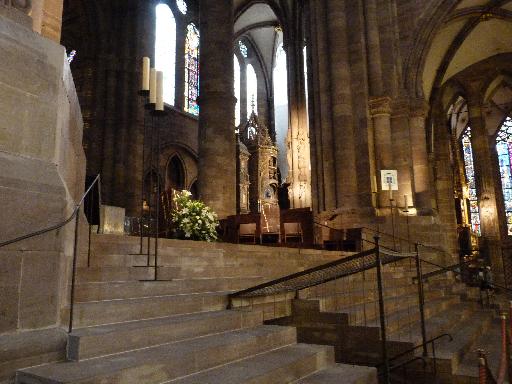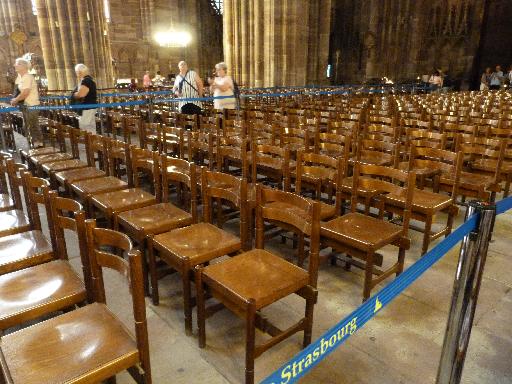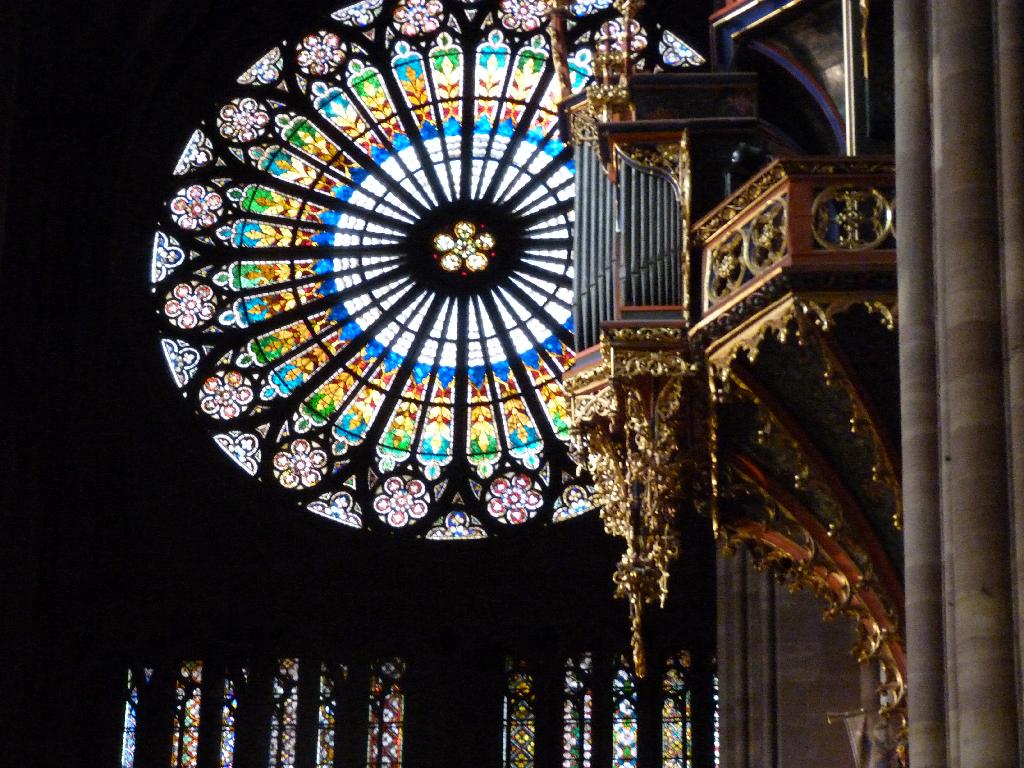 Mini-Train
As we walked out of the cathedral, we stumbled into the mini-train getting ready to start its one-hour journey, and so hopped onto it. Each seat had a headset that could tell you about the trip in your language- pretty slick. We rode in a circle larger than we'd yet walked, and listened to all sorts of history about the town.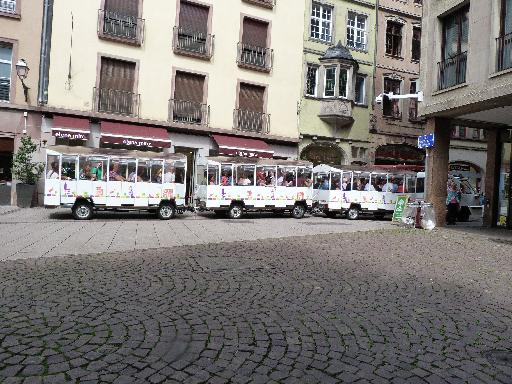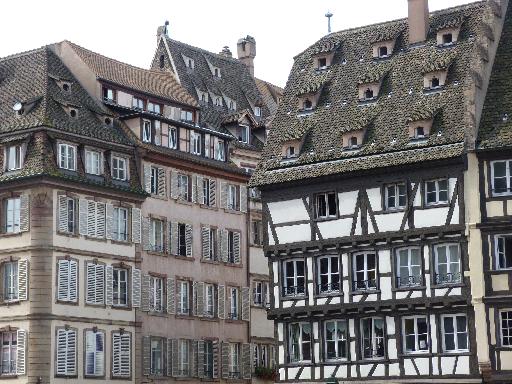 The cathedral and the mini-train were 2 of the 3 things on our 'must do' list (river boat was the other), and it was only 11:30, so we decided to have a celebratory icecream lunch. I was too slow taking pictures to show it to you, but it was yummy.
Tourist Evening
After lunch, we returned to our room to blog and nap. As dinner time approached, we dressed and walked out to try to find someplace to eat. We looked pretty far around, but ended up back at Au Gutenberg, where we'd had such a good meal last night. I ate pig knuckle over saurkraut, Chris had hog jowls with spätzle. Both were wonderful! In a town with hundreds of restaurants, it seems strange to use the same one twice, but then, why experiment?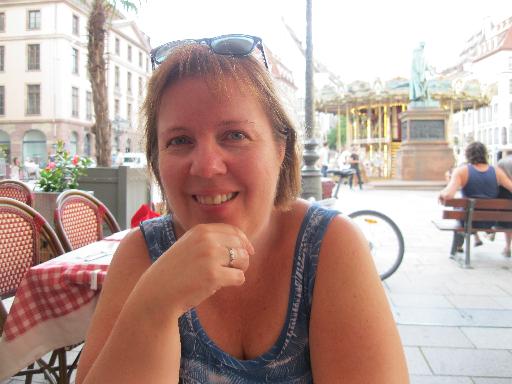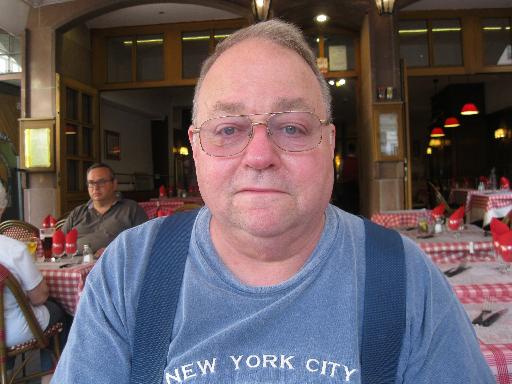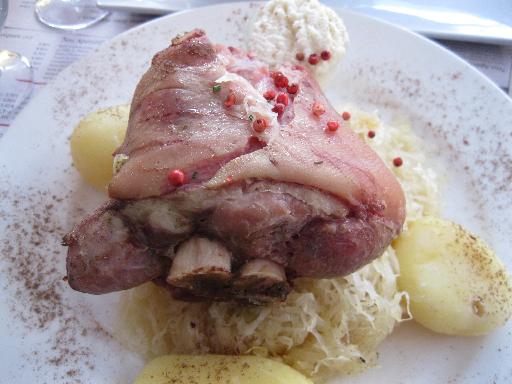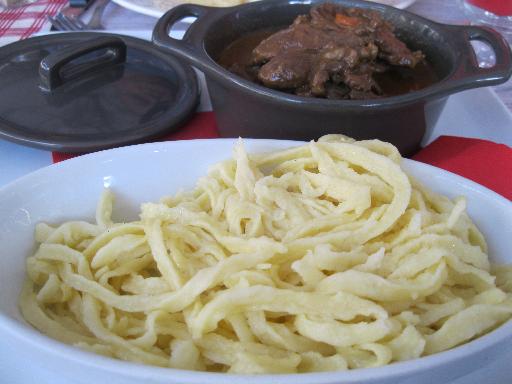 We walked down to the river, sat and watched people and slowly made our way back to our hotel. A great day in Strasbourg!