Leaving Hamburg
Saturday, 26 August 2017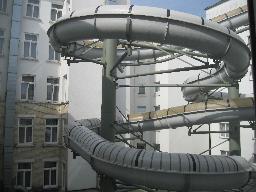 We've had 3 great days in Hamburg. The weather cooperated, we didn't get too lost, and we ate like royalty.
The hotel we stayed at, Hotel Europäischer Hof, had a 4-star rating. It was lacking in some ways (bad bed, no ventilation, spotty internet), but was heavily discounted and acceptable. The squeals of excitement from the water slide outside our window were sometimes unsettling. Especially into the night. The hotel was across the street from the train station, and all forms of transportation hooked in there.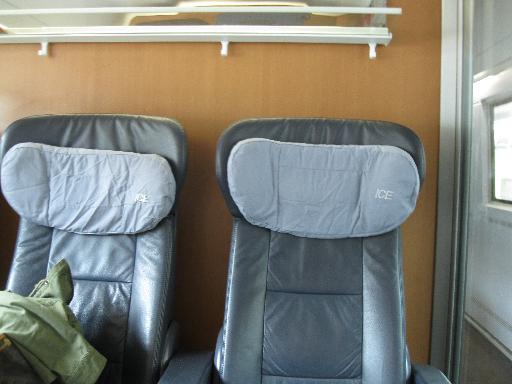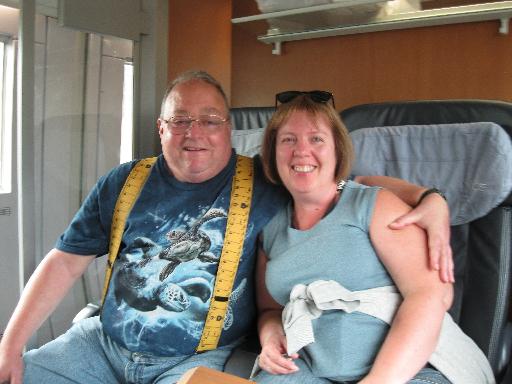 Our train for Stuttgart left on time at 1:30, and it was a high-speed, newer ICE. Our seats were in a six-person compartment with two empty seats for the whole journey. Very comfortable and quiet.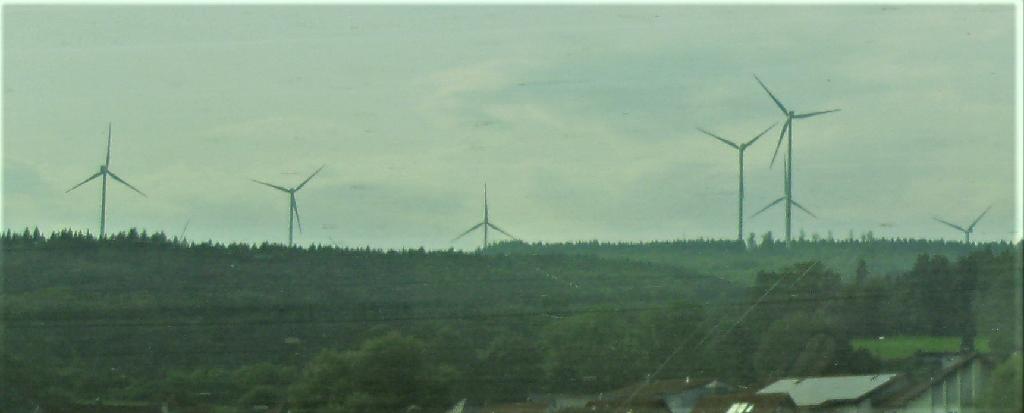 We saw many windmills along the way, but it's hard to shoot pictures of them from a fast train. I grabbed the one above, and enhanced it to show here.